Hunting for a job vacancy is your main objective, but what is the process that you should follow to be able to catch the eyes of recruiters? Your first contact with the HR is by your resume, so you should create a strong resume. Here appears your question: How to write resume for undergraduates? and what are the criteria of creating a resume.
Being undergraduate makes you confused about how to make a cv that fits with the market requirements. And, by nature, you could not have work experience as you are still a student. So how to make a professional resume that grabs attention, and at the same time focus on your strengths? We will answer this question during this article, so keep reading.
Table of content
Undergraduate resume examples
Write a resume that could land on the different job vacancies and pass all the ATS "Application Tracking System" in order to be able to have an interview. You should follow the next step to have a strong version of your resume. But first let's see some examples for the resume for undergraduates.
Undergraduate resume example (with experience)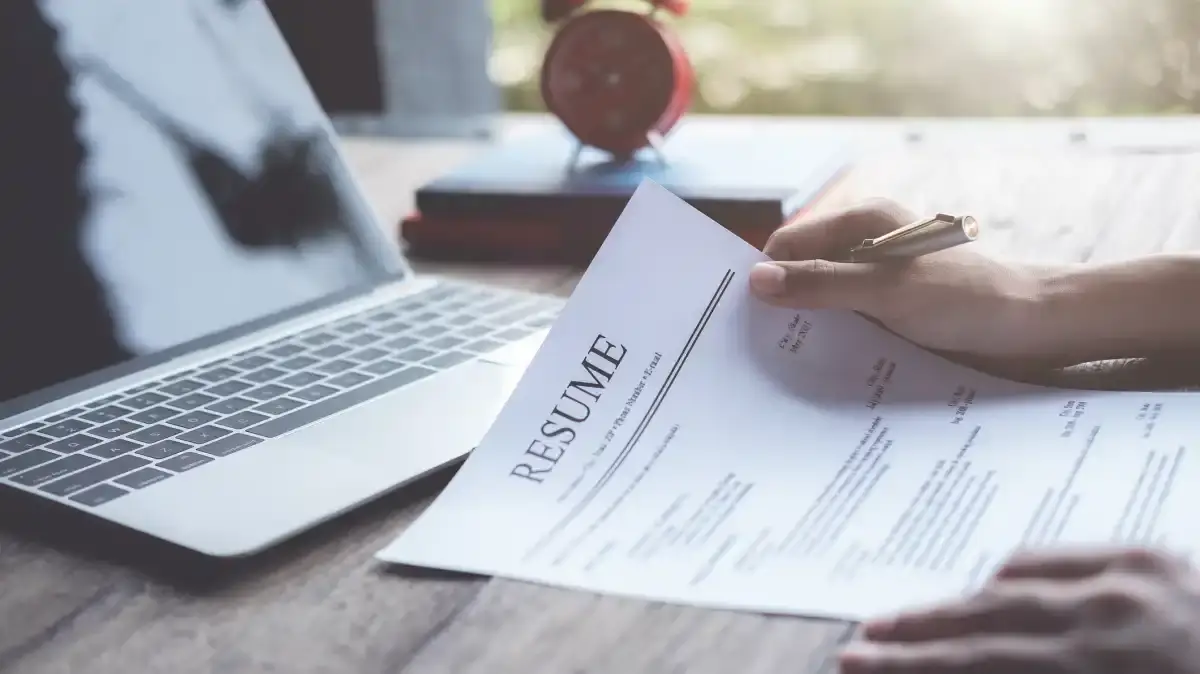 Your Name
Address Line 1, Address Line 2, City, State Zip, Phone number, Email
OBJECTIVE
Recent graduate with a Bachelor of Business Administration in Marketing, excited to begin a career in brand management. Self-motivated and a fast learner, passionate about working with all social media platforms, and keeping up with the latest industry trends. Aiming to apply my relevant educational background and experience to [Company Name]'s open [Position Title].
EDUCATION
University of Georgia, Athens, GA
Bachelor of Business Administration in Marketing, May 2021 | GPA: 3.6/4.0 | Honors: Cum Laude
Relevant Coursework
Led a market research project that surveyed 680 local consumers, and used the information gathered to pitch marketing plans for local businesses — earning a paid internship at Happy Paws Pet Supplies
Started a marketing tips blog as a project for a freshman-level marketing class, successfully growing it to 450 subscribers by graduation via social media promotion
WORK EXPERIENCE
Happy Paws Pet Supplies, Athens, GA
Marketing Intern, May 2020 – present
Implemented a social media marketing plan targeting local consumers with paid campaigns, giveaways, and event promotions
Sent weekly email newsletters, achieving a 24% open rate and a 1.9% click-through rate
Introduced various SMS/email coupon campaigns, resulting in a 2.4% redemption rate
A La Mode, Athens, GA
Waiter, Jun 2018 – May 2020
Pitched drink and dessert specials to restaurant guests, leading to a 40% upsell success rate and earning a top-performing waiter bonus in 19 of 24 months on the job
Started an Instagram page for the restaurant, growing the profile from 0 to 1,500 followers and resulting in an average of 105 DM reservations per month
Recruited 10 new employees via interaction on local online job boards
ADDITIONAL SKILLS
Experience with Facebook Business Suite, Hubspot CRM
Microsoft Office

Google Drive
If you want to create a Resume for Undergraduates, click here
Undergraduate resume example (no experience)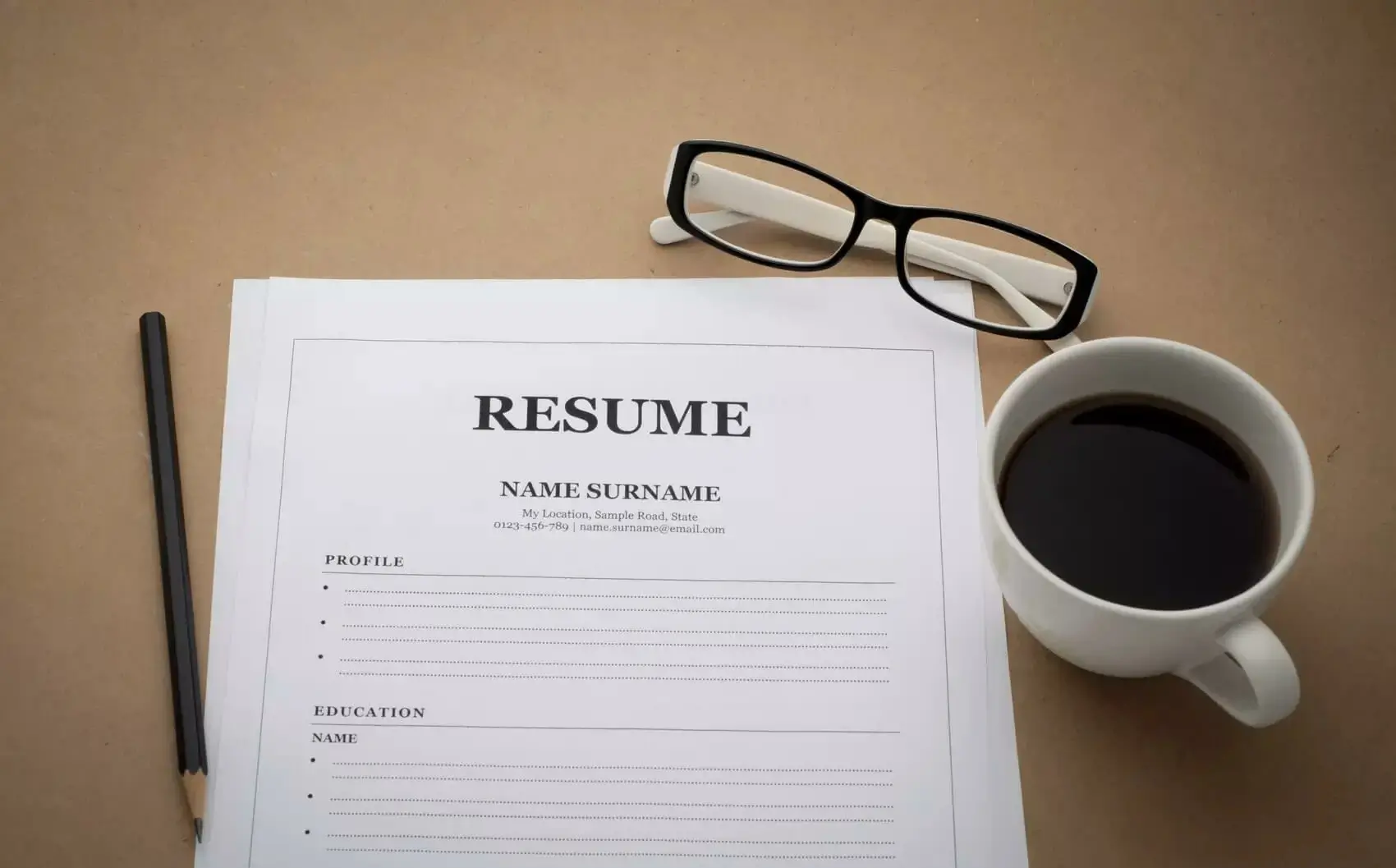 Your Name
Address Line 1, Address Line 2, City, State Zip, Phone number, Email
OBJECTIVE
Graphic Design student with industry-standard design software proficiency and a firm grasp of fundamental design principles. Proven ability to communicate concepts visually as demonstrated by results from relevant class projects and pro bono work. Excited to apply design expertise as a [Position Title] for [Company Name].
EDUCATION
University of North Dakota, Grand Forks, ND
Bachelor of Fine Arts in Graphic Design | Expected Graduation Date May 2022 | GPA: 3.5/4.0
Relevant Coursework
Designed flyers for the UND Accounting Club as part of a class project, helping to increase club membership by 30%
Created high-quality images and graphics for a local food blog as a semester-long project, boosting organic traffic via Google Image Search by 58%, which enabled blog monetization
EXTRACURRICULARS
UNIVERSITY OF NORTH DAKOTA ADVERTISING CLUB
Designer | Grand Forks, ND | May 2015 – present
Supply hundreds of original graphics and images for club flyers, videos, and event banners/signs
Made images for and acted in the club's viral spoof video ad, earning 2 million views in 8 months
Provided images and video design work for the club's ad campaign pitch at the National Student Advertising Competition (NSAC), placing 3rd overall
UNIVERSITY OF NORTH DAKOTA STUDENT GOVERNMENT ASSOCIATION
Treasurer | Grand Forks, ND | Jun 2020 – Jun 2021
Allocated a $500,000 budget, funding various concerts, contests, and student organization activities to enrich campus life
Chaired the yearbook committee, leading a team of student volunteers to design and distribute 13,500 copies of the 2020-2021 UND yearbook
Designed T-shirts to sell and raise funds for local charities, generating $20,000 in donations
ADDITIONAL SKILLS
Proficient in Adobe Photoshop, Adobe InDesign, Microsoft Office
Experience with Avid Pro Tools, Autodesk Maya, Blender, Cinema 4D
How to write an undergraduate resume
Now, you could find an answer for your question. After seeing the different templates of the undergraduate resume, let's take each part and know which information you should mention on it, and why each part is important in your resume.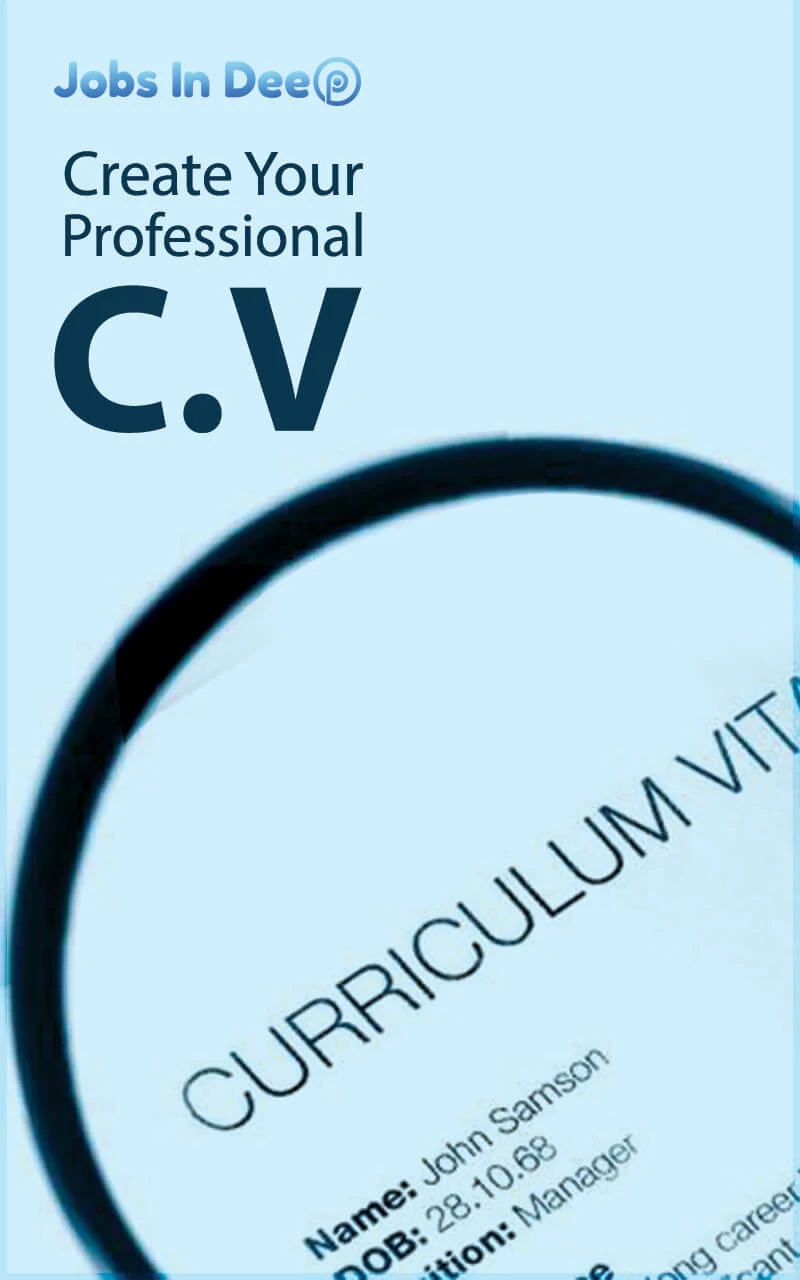 Choose the Best Format for Your Undergraduate Resume
First, you have to choose a format for your resume. Generally, a resume has 3 formats, your role is to choose the suitable format. These formats are:
Chronological format: in this format, you will focus on your work experience on the top of your resume, then your skills. So, if you have previous work experience, don't hesitate to follow this format, as it's the most used worldwide.
Skills-based Format: this resume format is based on the skills section, you will mention all your skills after your contact information, then your work experience if available. Generally, we used to find this format between the undergraduates, who don't have any previous work experience.
Combination Format: in the combination format, you will do a mixture between your skills and your work experience to focus on your skills and how you used them to realize achievements on your work.
Read more: 3 Best Resume Formats Tips
Clearly state your contact information
On the top of your resume, you should mention all your contact information. Without the contact information your CV becomes useless. So, make sure to have clear contact information on the top of your resume. And here are some notes to take into consideration:
Make the contact information clear by applying a big font size.

Update them, and make sure that your email address and your phone number are correct.

Don't use a personal email address in your resume, create a professional one including your name, your last name or your initials.
Open with a convincing resume objective
The objective is the first section that grabs the attention of the recruiters. In the objective, you must be concise and clear to show your ambition, your achievements, and your goals in small words.
The importance of the objective is to catch the eyes of the HR during scrolling between the different resumes. Based on much research, HR takes about 6 to 7 seconds in each resume. The objective is the first thing that the HR sees and decides to complete reading your resume or not.
How to write a resume objective as a student
To write the objective section, it must be about 2 or 3 sentences, no need for a long paragraph. In these sentences, you should mention why the HR should hire you, by showing your skills, your achievements and your education scoop.
Try to make a customized objective for each job vacancy, and use the different words and expressions used on the job vacancy ad which make the HR excited to set an interview with you.
Make Your Resume Undergraduate Education Section Shine
The education part is the most important section in the resume of undergraduates, as naturally you may not have previous work experience. So, the education section should be clear, with many achievements to make this section able to impress the recruiters.
The education sector should include:
School Name

Field of study

Graduation date or the expected graduation date

Honors or certificates that you received during your study.

Your GPA, but if you have a GPA less than 3.5, don't mention it.
In the education section, you could also mention any coursework relevant to your field that you had been assisting. Don't forget to talk about your achievements in this coursework, and the skills that you have acquired during this coursework.
Add relevant work experience
HR doesn't expect seeing a big work experience, and you are not asked to have a big work experience. So, don't be stressed, it's normal to have a little work experience section in your resume.
How to List Your Work Experience as a Student
As a student, listing your work experience is about mentioning any summer job, any volunteer job, or any internship that you have assisted. But, try to mention them based on the field that you are interested in.
In the work experience section, you mention:
Company name

Job Title

Joining and lifting date

Responsibilities and achievements
Read more: How to Write Work Experience on a Resume
Highlight Your Job Skills on an Undergraduate Resume
In the hiring process, specially for the undergraduate, the skills have an essential role while choosing the right candidates. The skills are divided into 2 categories: soft skills and hard skills.
The soft skills are the skills that you could gain during your studies, or while communicating with your colleagues.
On the other hand, the hard skills, these skills are related to the professional life like for example: doing a forecast. This skill is related to professional life, you couldn't do it without participating in the work environment.
Undergraduate Resume Examples of Skills List
Here're a list of soft skills:
Communication skills

Team work

Brainstorm

Time management skills

Self-education skills

Organizational skills

Writing skills

Interpersonal skills

Listening skills
And the hard skills are:
Computer skills

Presentation skills

Microsoft Office

Research skills

Language skills

Administrative skills

Management skills

Problem solving skills

Leadership skills
List related extracurricular activities
The extracurricular activities in your resume are important in case you have a big white space in your resume. The extracurricular activities are the activities that you participated in. These activities are like volunteer work, sports, music, drama, poetry, or stand-up comedy.
This section translates to the recruiters that you are capable of presenting, talking and discussing with many persons which is needed in all the job vacancies.
Add Other Sections to Your Undergraduate Resume
During all the articles, we show to you the important sectors to make a resume for undergraduates, but there are some sections that we don't mention, they are important for sure but not at the same important level of the previous mentioned sector.
So, no problem to add them or to ignore some of them, it depends on your resume size, and your ability to list valuable information in these sectors.
Read more: How to make your resume stand out
Undergraduate Resume Examples of Extra Sections to Add
Language skills

Hobbies and Interest

Portfolio

Achievements and awards

Internships

Certifications

Projects

Volunteer work

Publications
Attach an Undergraduate Cover Letter to Your Resume
Do you know the cover letter is an important step during hiring? We notice that many undergraduates skip making a personal cover letter, so they become rejected.
About 53% of HR mentioned that when they receive a resume without a cover letter, they don't pass an interview.
Read more: Resume tips to Land Your Dream Job
How to make a professional cover letter for undergraduates?
As well as making a cover letter is important, we will show you some tips and tricks to write a professional cover letter:
Choose a cover letter template that fits with your resume.

Open your cover letter with strong words and a great opening.

Introduce yourself well.

Mention the value that you could add to the company.

Show how important you would like to work with them.

Finish by a great call to action.
Undergraduate cover letter example
[Today's Date]
[Hiring Manager's Name]
[47 Company Address]
[Company City, State xxxxx]
[(xxx) xxx-xxxx]
Dear [Mr./Mrs./Ms.] [Manager's Name],
My name is [Name] and I'm pleased to be applying for the position of [Position] at [Company Name]. I was ecstatic to find this opening at [Website/Job Board] and feel that my skills and studies make me a perfect fit for the role.
As a senior at UCLA in the English department, I have a wealth of experience in conducting research and compiling written reports and analyses of my findings. My time studying abroad in the UK allowed me to hone my interview, research, and writing skills, culminating in the approval of a 6,500-word thesis. Furthermore, my work as a tutor required extensive time management and collaboration efforts, preparing me for the deadlines and team demands of [Position] at [Company].
Some highlights from my relevant experiences include:
Conducting research spanning 3 cities in the UK, interviewing over 10 individuals

Improving tutoring-subject writing scores by 40%

Receiving an average score of 9/10 on tutor review surveys
What draws me most to [Company] is your work in the international publishing field. Having studied the effects of literature overseas, I believe I can lend some expertise to your efforts to research and develop new techniques for breaking into international markets.
I've enclosed my resume, which further details my education and experience. I look forward to the opportunity to discuss my skills and qualifications in person at your earliest convenience. Please reach me by email at [Email Address] or by phone at [Phone Number]. Thank you for your time, and I look forward to hearing from you soon.
Sincerely,
[Your Name]
A resume with many orthography errors or grammatical errors will not pass to the second phase, could be rejected by the ATS and don't reach the HR.
So, make sure to proofread your resume many times, ask your friends to check it, to be sure that your resume is clear of any misspelling, or grammatical errors.
In conclusion, now you are able to have an answer to your question: how to make resume for undergraduates? Be clear, concise and choose strong words and you will have the chance to start your career path, but give yourself the time to create your resume professionally.